Jesse Harris: While The Music Lasts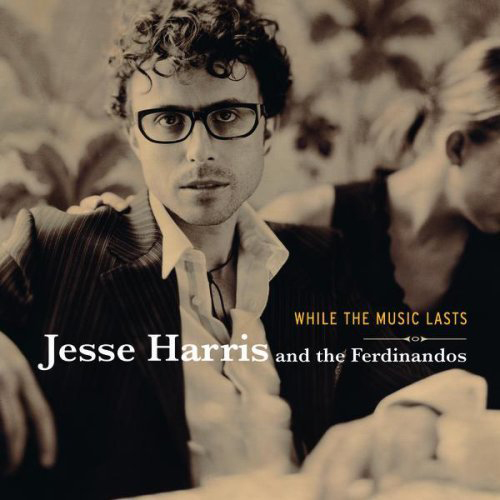 Verve Records
Release date 7/13/2004
In addition to the Ferdinandos; Kenny Wollesen, Dan Reiser, Tony Scherr, and Tim Luntzel, the album features guest appearances by Norah Jones, Bill Frisell, Steven Bernstein, Rob Burger & others.
Van Dyke Parks contributes string arrangements on four songs that were performed by the Soldier String Quartet.
The album was recorded and mixed by the legendary Terry Manning.
01. Wild Eyes
02. Wish I Was A Bird
03. I Never Changed My Mind
04. More
05. I Have No Idea
06. While The Music Lasts
07. Gone Gone Gone
08. Forever Nowhere
09. Burn
10. Always Seem To Get Things Wrong
11. Mirror Ball
12. Don't Need That
13. Open Your Eyes
14. One Day The Dam Will Break